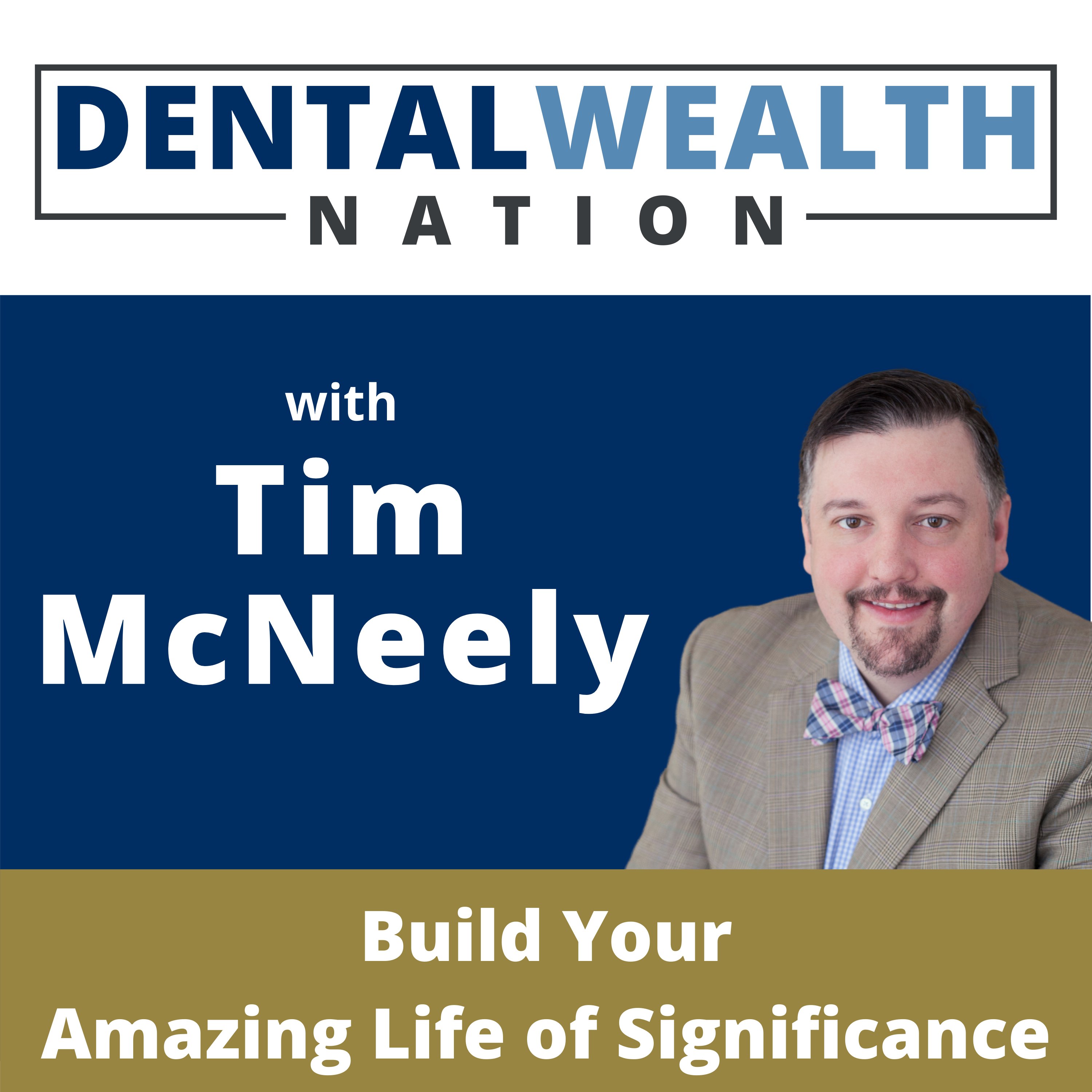 The Dental Wealth Nation Show is a dynamic and engaging show hosted by Tim McNeely, a best-selling author and elite wealth manager who specializes in helping entrepreneurial dentists decrease taxes, increase impact, and thrive in their practices. With his extensive knowledge and expertise, Tim McNeely is renowned for assisting dentists in building true wealth faster and with less effort than they ever thought possible.
Episodes
Friday Sep 15, 2023
🎙️ Looking to maximize your wealth as a dental entrepreneur? Join host Tim McNeely on The Dental Wealth Nation Show as he pulls back the curtain to reveal hidden advice and strategies used by today's most successful individuals and families. 🦷💰
In this episode, Tim discusses the importance of stress testing your wealth plans and how it can help you avoid costly errors while taking advantage of all possible opportunities. Discover why stress testing is crucial for dental entrepreneurs and how it can shift your approach to wealth management from a piecemeal to a comprehensive strategy. 💡
Tim shares insights on the regular stress testing habits of the super-rich and why you should consider implementing it in your own financial planning. Learn the right time to start stress testing, whether you're unsure about your current strategies, preparing for major life changes, or seeking to improve your overall financial situation. 📈
With practical examples and step-by-step guidance, Tim reveals how to get the most out of a stress test and highlights the importance of working with professionals who understand the human element in wealth management. Whether you're a seasoned dental entrepreneur or just starting out, this episode will equip you with the knowledge and tools to stress test your way to financial success. 💯
Keywords: dental entrepreneur, wealth plans, stress testing, comprehensive strategy, financial planning, super-rich, strategies, opportunities, avoid errors, life changes, maximize wealth, financial success.


Discussion Questions:

1. Why should dental entrepreneurs stress test their wealth plans?
2. How does stress testing move from a piecemeal to a comprehensive strategy?
3. What benefits can be obtained by stress testing specific parts of your wealth plan?
4. When is the right time to consider stress testing? Can you give some examples?
5. What steps can dental entrepreneurs take when stress testing their wealth plans?
6. How can stress testing help identify potential errors or areas for improvement?