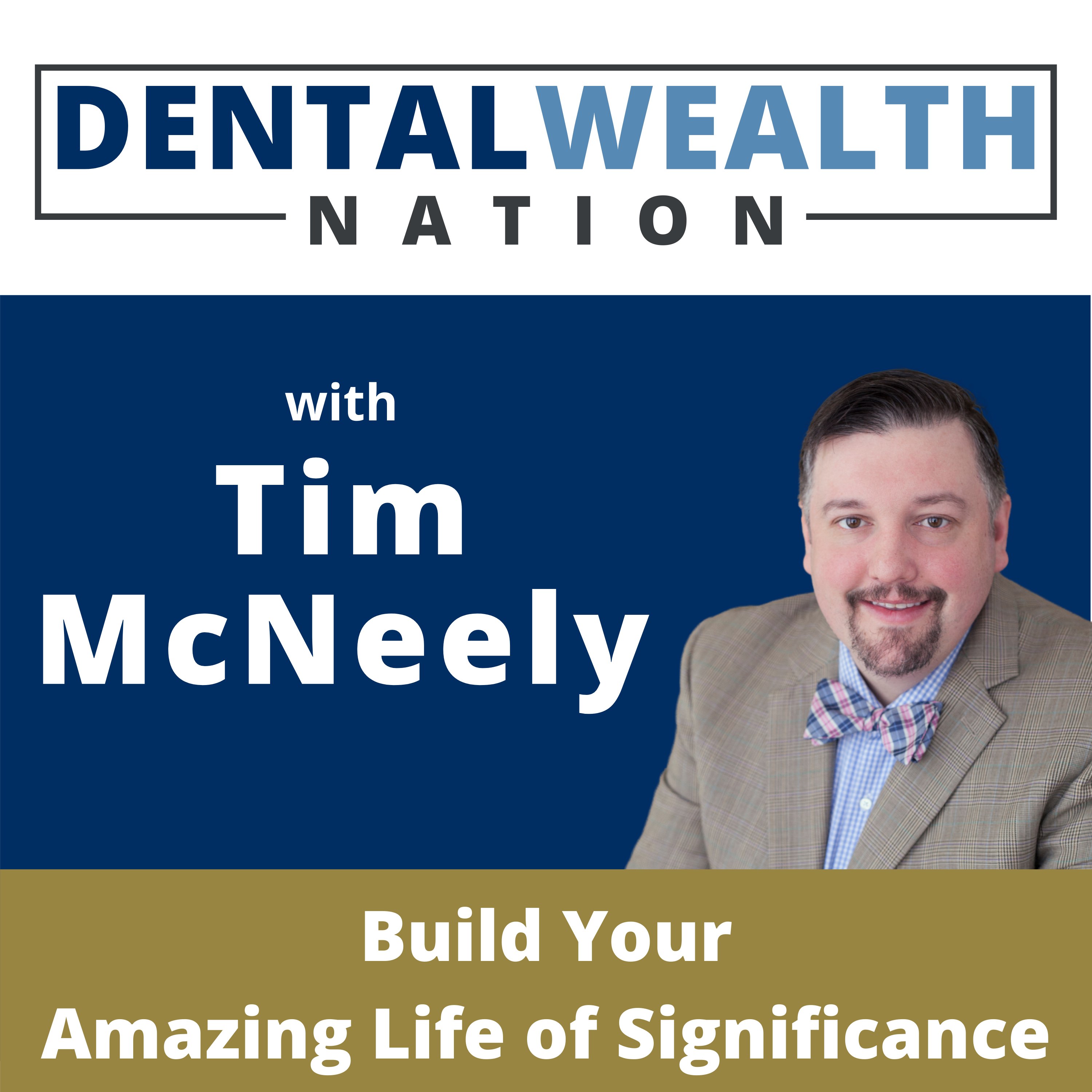 Welcome to the Dental Wealth Nation show, where I share the secrets of the Super Rich and help dentists create true wealth to thrive in any situation. Subscribe to the show on iTunes and leave us an honest review. Join the Dental Wealth Nation and take control of your future today.
Episodes
Friday Mar 03, 2023
Friday Mar 03, 2023
Wesley Sierk is the President and Co-Founder of Risk Management Advisors. He is a nationally recognized expert in the field of captive insurance company design, implementation, risk transfer, and captive insurance company management. He also oversees Risk Management Advisors asset protection, executive compensation, and corporate benefit planning division.
He is the author of Taken Captive: The Secret to Capturing Your Piece of America's Multi-Billion Dollar Insurance Industry. He is also the author of You Can Make It, But Can You Keep It? a book to teach the wealthy how to hold on to much of their hard-earned assets. In addition, he has authored many articles including "Facing Down High Insurance Premiums" in Builders Exchange, and "Captive Insurance Companies: They Can Lower Costs and Increase Profits" in the Journal of Construction Accounting and Taxation.
You won't want to miss this interview with Wes!!
Tuesday Nov 02, 2021
Tuesday Nov 02, 2021
Are you wondering what it takes to go from one office location to your desired goal? If so you won't want to miss Vin Cardillo of how Maeva Dental Advisors as he shares the steps to build a valuable dental business.
Monday Feb 01, 2021
Monday Feb 01, 2021
Steve is one of today's Master Level Behavioral Profilers and lead Behavioral Analyst at The Behavioral Resource Group. His behavioral consultation involves personality differences, career strategy, leadership strategy, cultural difference, spiritual growth, relationship management, and temperament strategy.
In this session, you will know how to find meaning in your current environment, gain a newfound knowledge into why you do the things you do, and feel empowered to make better choices.
You can connect with Steve Sisler at http://behavioralresourcegroup.com/