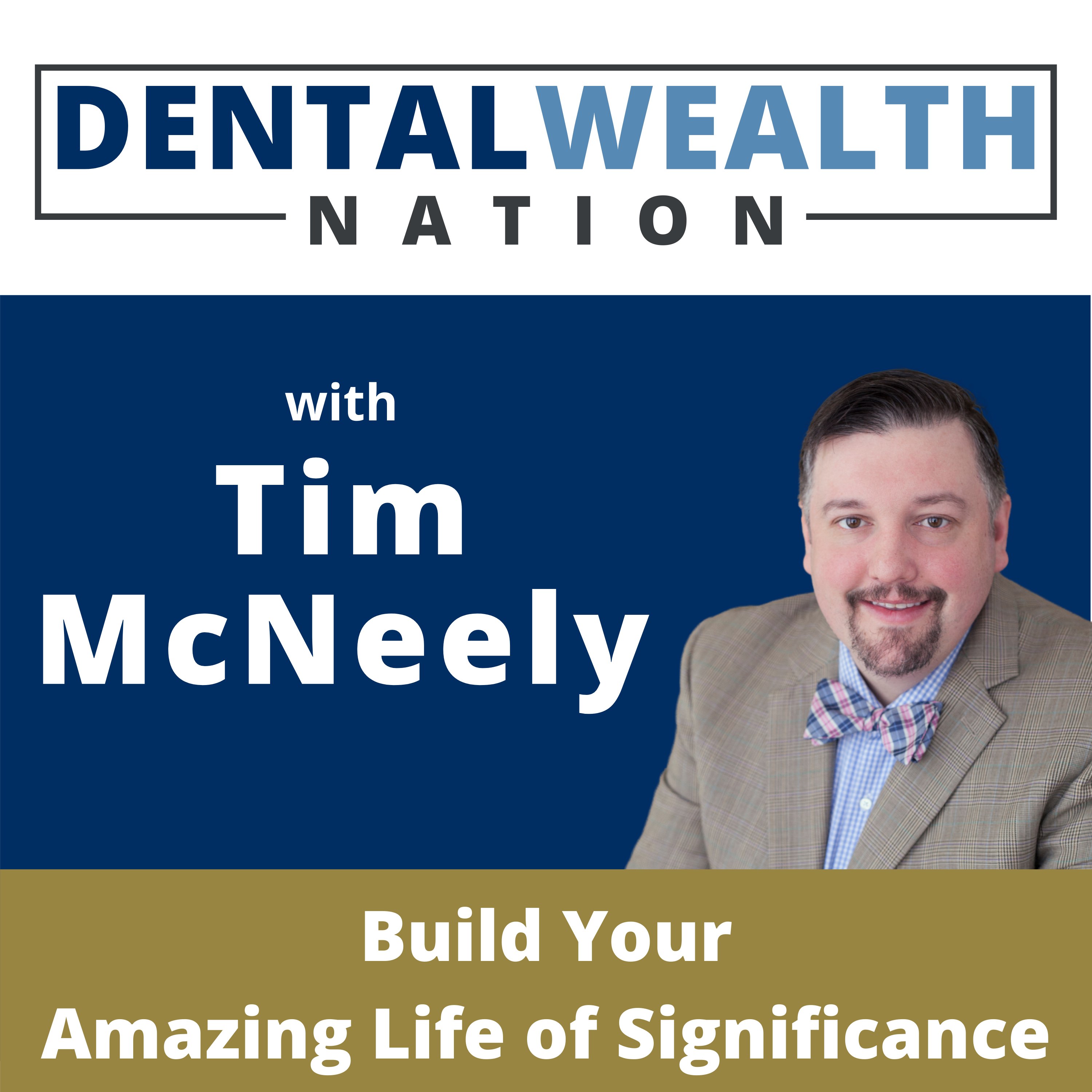 Welcome to the Dental Wealth Nation show, where I share the secrets of the Super Rich and help dentists create true wealth to thrive in any situation. Subscribe to the show on iTunes and leave us an honest review. Join the Dental Wealth Nation and take control of your future today.
Episodes
Monday Feb 01, 2021
Monday Feb 01, 2021
In this episode, Marc Adams and I discuss the value of creating a Business Success Roadmap.
Grab Your "5 Keys Every Business Owner Must Know" below. https://nlbusinessadvisors.com/eguidefivekeys.
So if you want to improve your net profit (bottom line), better control your cash that flows in and out of your practice, and improve your net profit while improving your work/life balance. so you can how to get a process in place to systematically monitor and grow the bottom line, tune in now!
In this episode, you'll discover:
*The steps that are necessary to create an annual growth plan.
*How to properly understand financials to create measurable for the growth plan.
*The difference between the top and bottom lines.
About Marc Adams, is an expert in understanding and improving practice profitability whose accomplishments include:
*Almost 20 years in business.
*Enrolled Agent (Licensed to Represent people before the IRS)
*Tax Strategist More Information Learn more about how you can improve your results with understanding and improving practice profitability and www.mcataxprep.com
Monday Feb 01, 2021
Monday Feb 01, 2021
By the end of this video, you will know how the R&D Tax Credit applies to you as a dentist and how The R&D Tax Credit can help add cash flow to your business. You will have a new way of thinking about your practice from a research and design perspective and feel excited about finding some new money in practice for things you are already doing.
You can connect with Scott Broadbent & Ben Dyches and www.drtaxcredit.com!
Monday Feb 01, 2021
Monday Feb 01, 2021
In this interview, you will learn A mindset shift on how to efficiently make money move. Cash Flow Coaching is about you having control over the debt, and not having debt and fixed payments control you.
Check out more at www.cashflowocachusa.com/secret