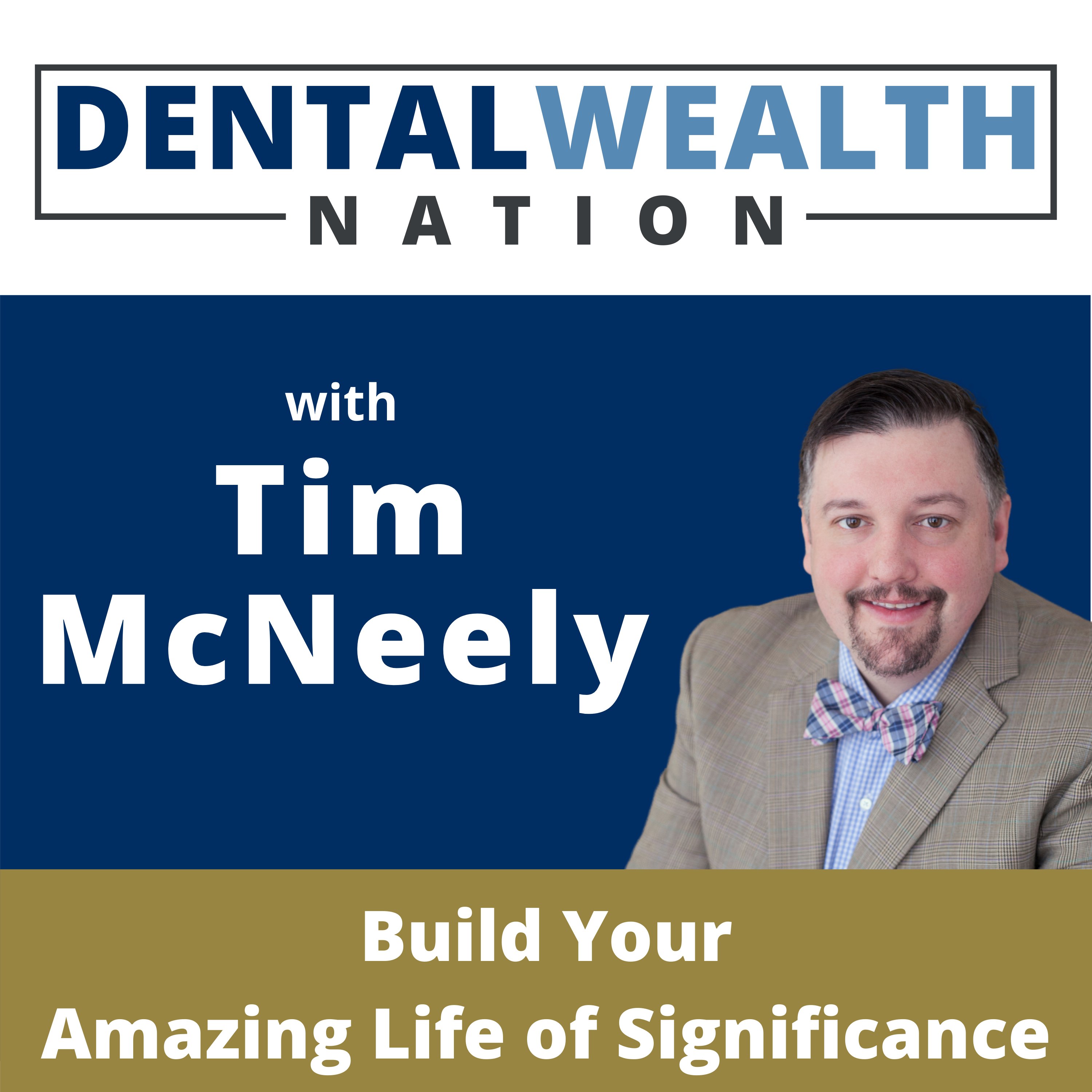 The Dental Wealth Nation Show is a dynamic and engaging show hosted by Tim McNeely, a best-selling author and elite wealth manager who specializes in helping entrepreneurial dentists decrease taxes, increase impact, and thrive in their practices. With his extensive knowledge and expertise, Tim McNeely is renowned for assisting dentists in building true wealth faster and with less effort than they ever thought possible.
Episodes
Wednesday Sep 20, 2023
🎙️ Looking to maximize your net worth and create a comprehensive exit plan for your dental practice? Join us on The Dental Wealth Nation Show with host Tim McNeely as we reveal hidden advice and strategies used by successful dental entrepreneurs. 💼💰
In this episode titled "The Ultimate Guide to Comprehensive Exit Planning for Dental Entrepreneurs," we discuss why comprehensive exit planning matters for driven dental entrepreneurs and how it can help you maximize your personal net worth and protect your wealth. 📈💼
Discover the importance of addressing both corporate exit planning and elite wealth planning to ensure a successful transition from your dental practice. Learn how to minimize taxes, protect your assets, and strategically sell your business for the maximum value. 👥💼💸
Gain valuable insights, strategies, and advice that will not only benefit you during the sale but also post-sale, allowing you to take better care of your loved ones, support causes you care about, and make a lasting impact in the world. 🌍💙
Don't miss out on this ultimate guide to comprehensive exit planning for dental entrepreneurs. Tune in now to The Dental Wealth Nation Show! 💼🎧💡
Questions:


1. How does comprehensive exit planning differ from traditional methods of selling a dental practice?
2. Why is it important for dental entrepreneurs to consider their personal goals and objectives when planning for an exit?
3. What are some potential challenges or obstacles that dental entrepreneurs may face during the process of selling their practice?
4. How does elite wealth planning differ from corporate exit planning? 
5. Why is it important to start the exit planning process well in advance of actually selling the practice?
6. What are some strategies or techniques that can be used to increase the value of a dental practice before selling?
7. What factors should be considered when deciding when to sell a dental practice?
8. How can the human element, as mentioned in elite wealth planning, impact the overall success of an exit plan?
9. What role does marketing play in selling a dental practice, and how can it impact the sale price?
10. What are some common mistakes or misconceptions that dental entrepreneurs make when selling their practice, and how can they be avoided?