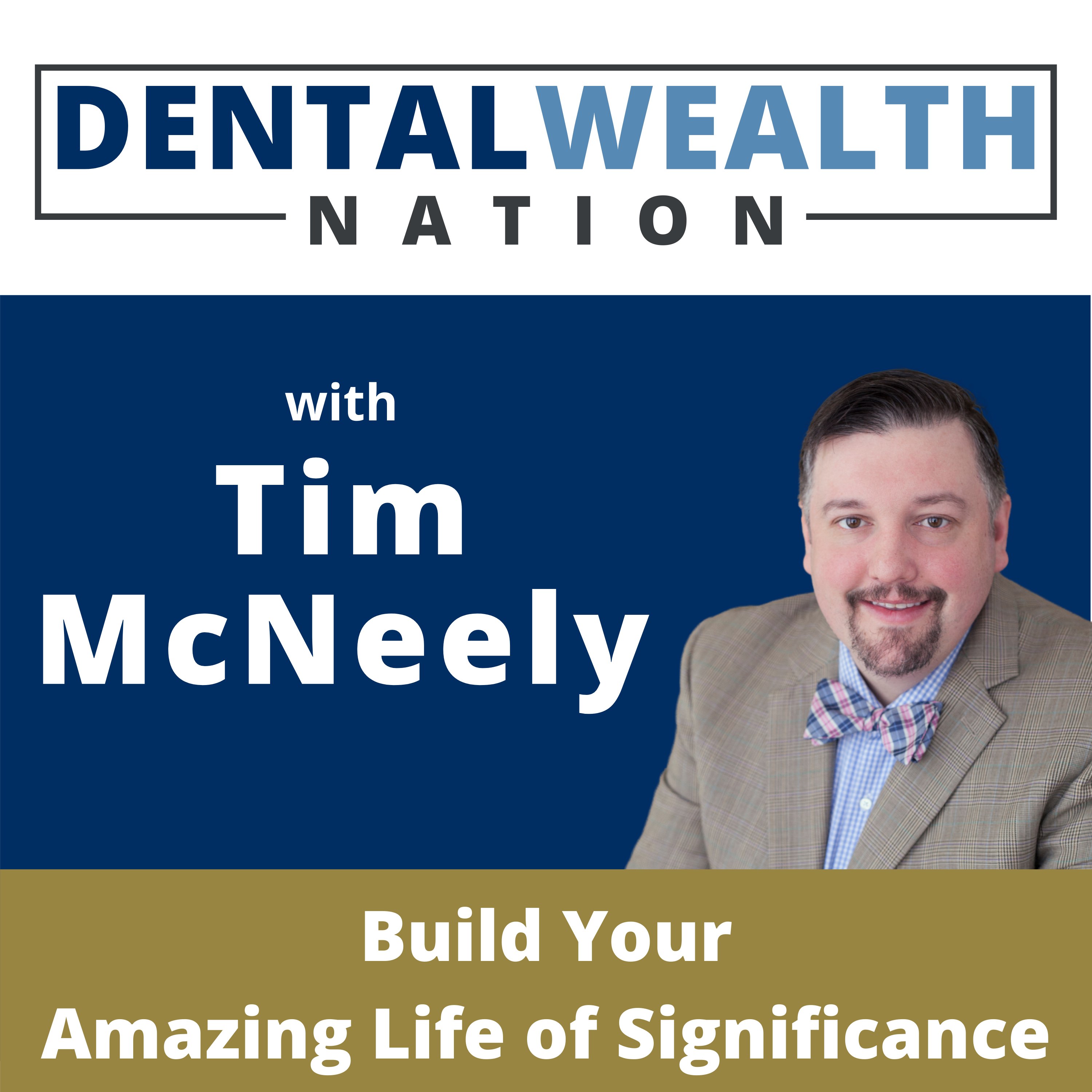 The Dental Wealth Nation Show is a dynamic and engaging show hosted by Tim McNeely, a best-selling author and elite wealth manager who specializes in helping entrepreneurial dentists decrease taxes, increase impact, and thrive in their practices. With his extensive knowledge and expertise, Tim McNeely is renowned for assisting dentists in building true wealth faster and with less effort than they ever thought possible.
Episodes
Monday Feb 01, 2021
🎙️ Are you a dental practitioner looking to protect and build your wealth? 💰 Look no further! Join me in my latest podcast episode, "Strategic Business Planning Tools That Can Help You Manage the Unknown" with special guest Clay Ogden from Strategic Risk Alternatives. 🔒
Discover how to set up your own insurance company to safeguard your practice and create a meaningful life! 🦷💼
Learn from the strategies used by the super-rich and ultra-wealthy! 💪💰
Did you know that by allocating funds from each procedure, you can build a reserve for potential claims? 💵💡 Say goodbye to financial hits!
We'll also discuss the benefits of building reserves and utilizing funds for other planning opportunities. 🏦💼
Don't let uncertain times catch you off guard! 🕒🤔 Prepare ahead and effectively manage any unforeseen challenges.
Join us on the Dental Wealth Nation podcast and start building the foundation to protect and maximize your dental practice! 🎧🌟