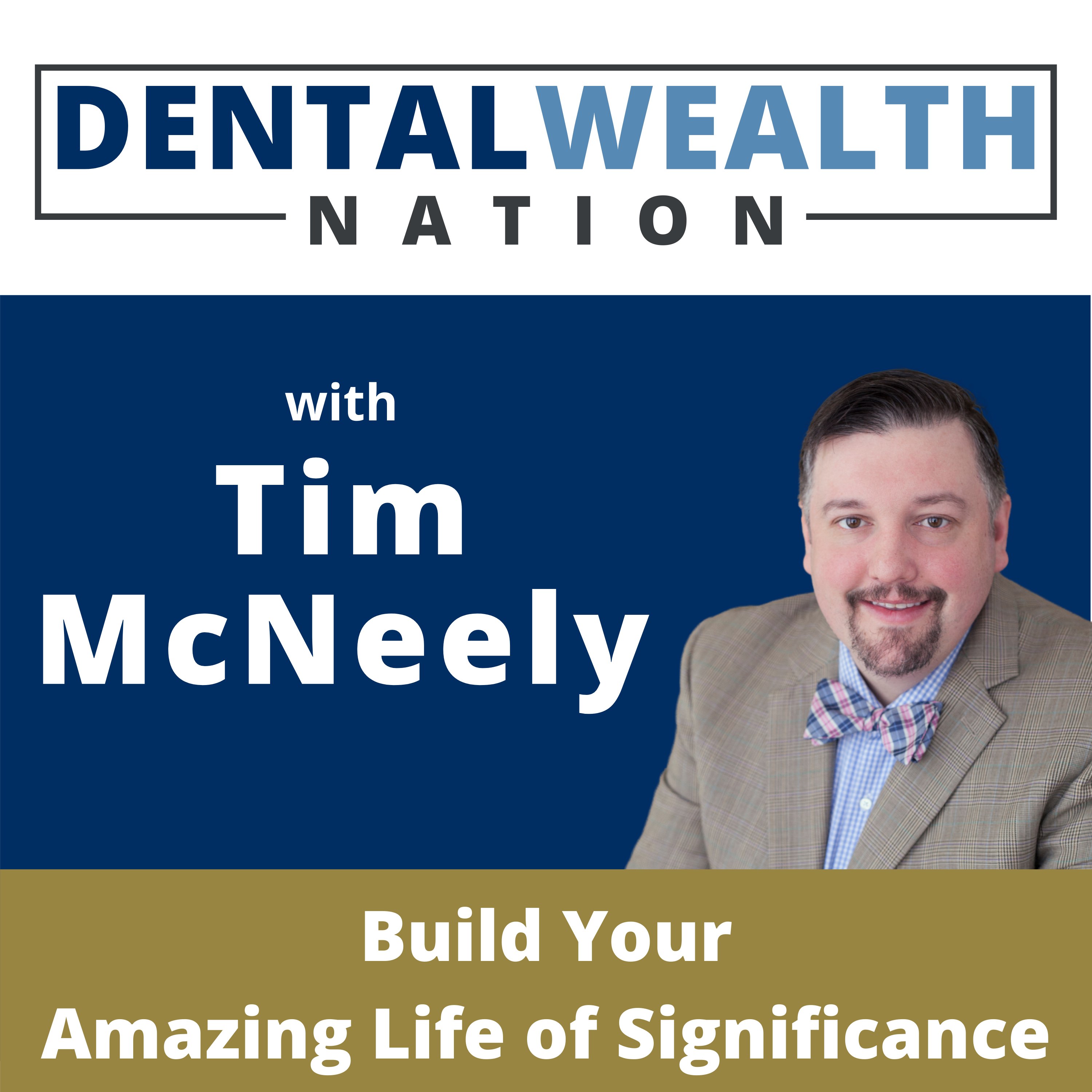 The Dental Wealth Nation Show is a dynamic and engaging show hosted by Tim McNeely, a best-selling author and elite wealth manager who specializes in helping entrepreneurial dentists decrease taxes, increase impact, and thrive in their practices. With his extensive knowledge and expertise, Tim McNeely is renowned for assisting dentists in building true wealth faster and with less effort than they ever thought possible.
Episodes
Tuesday Jan 26, 2021
In this episode of Dental Wealth Nation, host Tim McNeely dives into the world of dental real estate with guest Dawn Polin, a specialist in cost segregation and real estate incentives. This informative podcast explores how dentists and dental practice owners can uncover hidden cash in their real estate investments through cost segregation studies, tax credits, and incentives.
In this episode, Dawn Polin shares insights on cost segregation studies and how they breakdown the components and costs of a building, helping dental professionals to determine the tax benefits associated with replaced items. She also discusses the IRS rules governing when improvements must be capitalized or expensed, and how having a detailed costing report can help distinguish between repairs and improvements.
Learn how cost segregation studies can reduce accumulated depreciation and potential recapture tax when selling a building, providing you with valuable insights into maximizing your dental real estate investments.  Dawn Polin explains the benefits of accelerating depreciation through cost segregation and how it can lead to significant tax savings, allowing you to invest saved tax money and potentially increase future value.
Discover the tax planning techniques that can be applied to both small and large real estate portfolios, ensuring that you don't miss out on valuable tax credits and incentives. Dawn Polin's expertise in deciphering complex legal language and helping clients navigate through these incentives can empower you to take full advantage of Congress-given benefits.
Whether you are just starting out in dental real estate or already have an established portfolio, this episode of Dental Wealth Nation will equip you with the knowledge and tools needed to build a significant life for yourself, take care of your loved ones, and support important causes.
So, join us in this exciting and empowering episode of Dental Wealth Nation and start unlocking the hidden cash in your dental real estate investments!
Subscribe to Dental Wealth Nation for more valuable insights and tips to help you build a remarkable life of significance in dental real estate. Don't forget to like, share, and comment below to let us know your thoughts and any questions you have. Together, let's create wealth and make a difference in the world of dental practice ownership.
You can connect with Dawn at The website - www.qualitycostseg.com or via email at dawn@cretaxplanning.com