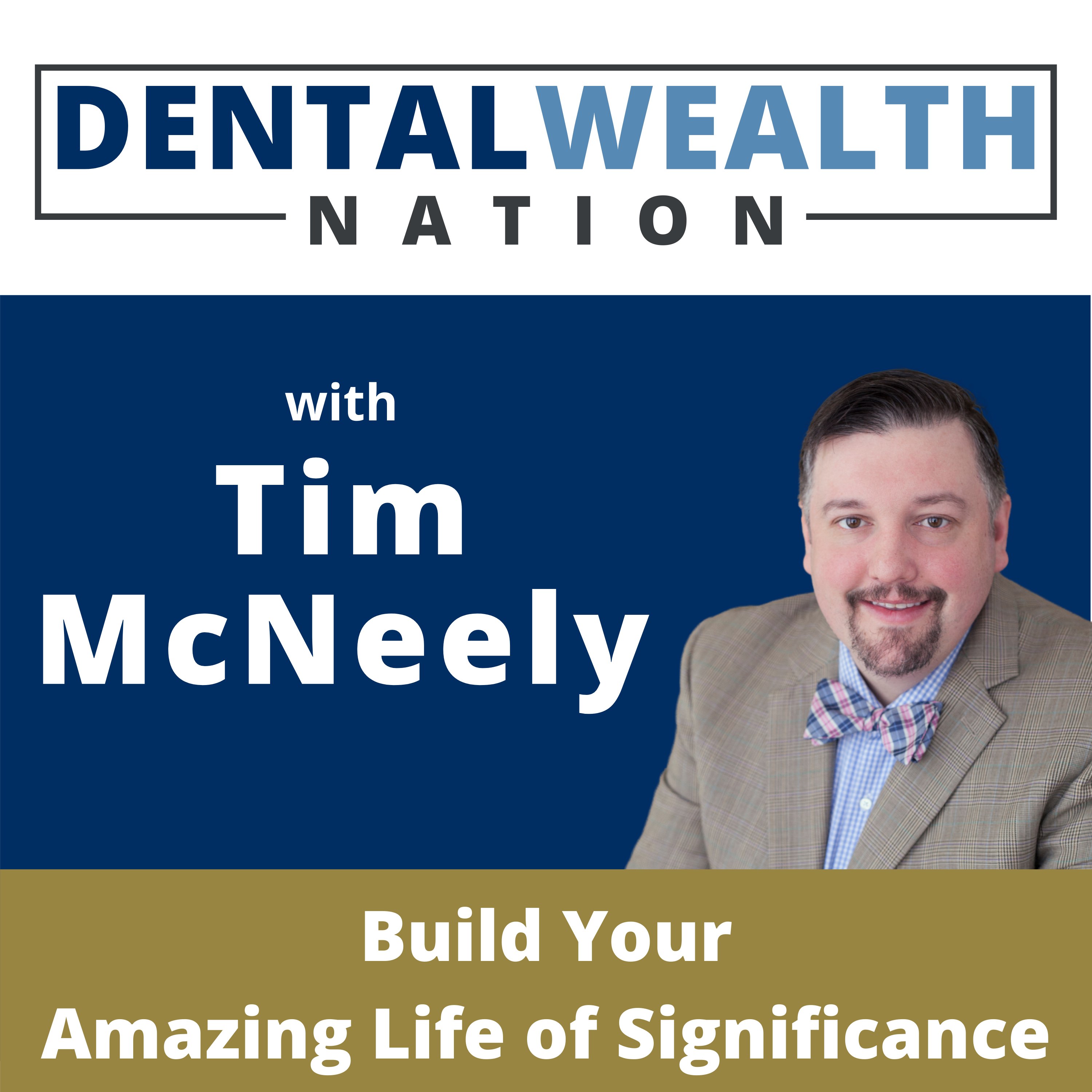 The Dental Wealth Nation Show is a dynamic and engaging show hosted by Tim McNeely, a best-selling author and elite wealth manager who specializes in helping entrepreneurial dentists decrease taxes, increase impact, and thrive in their practices. With his extensive knowledge and expertise, Tim McNeely is renowned for assisting dentists in building true wealth faster and with less effort than they ever thought possible.
Episodes
Thursday Feb 18, 2021
Join me on the Dental Wealth Nation podcast as we dive deep into strategies for growing your dental practice revenue using insurance. Our guest, Nick Partridge, shares his expertise and insights on navigating the complex world of dental insurance and how it can contribute to the success of your practice. Here are three key takeaways from our conversation:
1️⃣ Streamlining Your Practice: Just like fixing issues in your house, it's crucial to address challenges in your practice as they arise. By streamlining processes and administration, you'll not only have more fun and enjoyment in your business, but you'll also unlock financial benefits that can be invested in equipment, retirement plans, and staff rewards.
2️⃣ The Power of Dental Insurance: Dental insurance drives a significant number of patient visits, making it a valuable offering to attract and retain patients. By staying informed about changes in insurance plans, regularly evaluating and adapting to market dynamics, you can ensure your practice aligns with patient needs and practice goals.
3️⃣ Maximizing Revenue and Wealth Creation: Efficiently participating in insurance plans, aligning with market demands, and optimizing reimbursements can significantly impact your practice's revenue. By streamlining administration and staying informed, you can increase rates, attract potential buyers, and position your practice for long-term success.
Don't miss out on valuable insights that will help you navigate the complex world of dental insurance and grow your practice. Tune in to the Dental Wealth Nation podcast episode with Nick Partridge.  Let's unlock the wealth of opportunities in your dental practice together! #DentalWealthNation #InsuranceGrowthStrategies #StreamliningSuccess