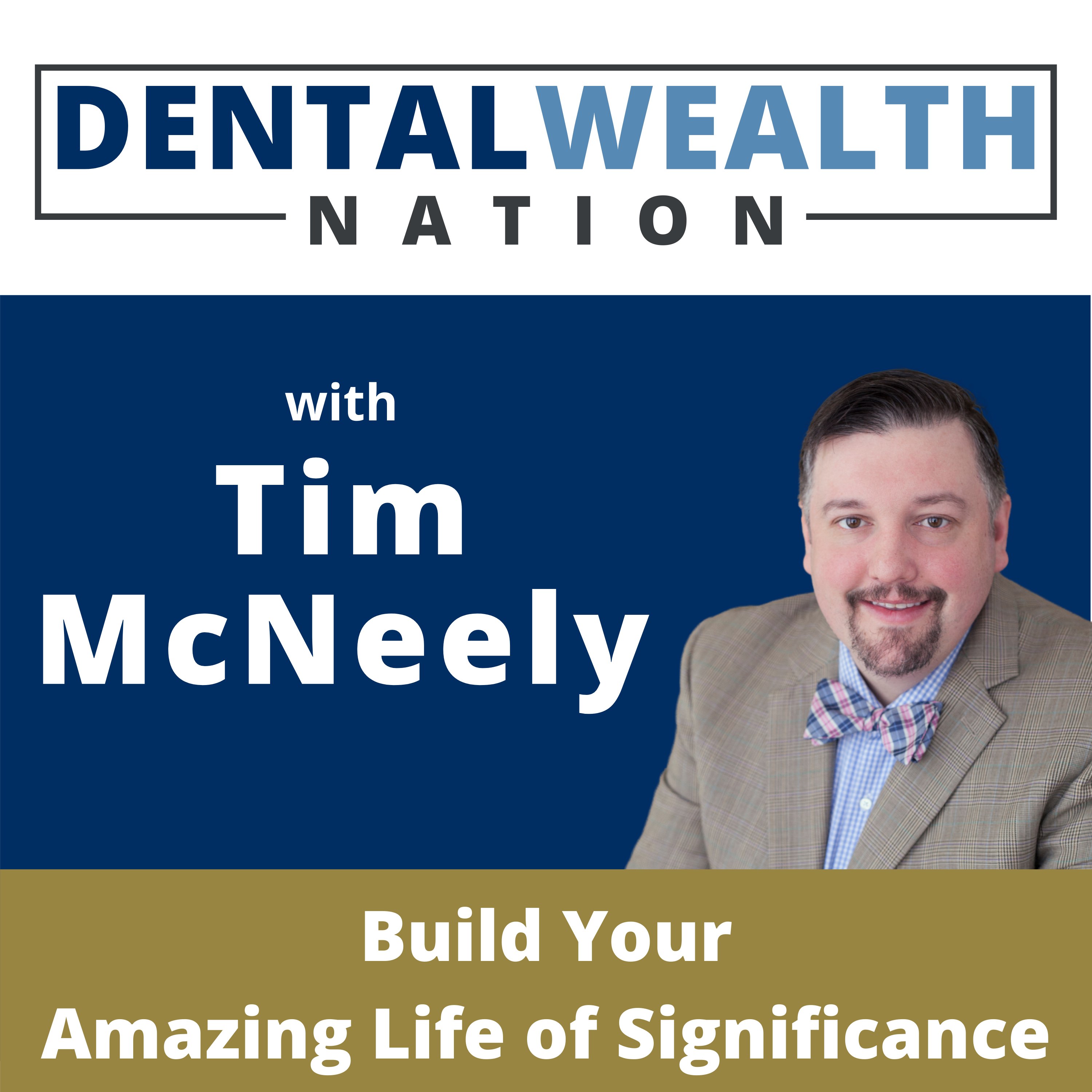 The Dental Wealth Nation Show is a dynamic and engaging show hosted by Tim McNeely, a best-selling author and elite wealth manager who specializes in helping entrepreneurial dentists decrease taxes, increase impact, and thrive in their practices. With his extensive knowledge and expertise, Tim McNeely is renowned for assisting dentists in building true wealth faster and with less effort than they ever thought possible.
Episodes
Monday Feb 01, 2021
In this episode of Dentalpreneur Secrets, Mike Massotto and I discuss simple ideas that can have a big impact on your practice.
So if you want to build an even better dental practice, feel inspired and motivated to start 2021 with confidence, tune in now!
In this episode, you'll discover:
* What opportunities exist today for a dentist
* 3 Foundational Policies required to run a successful business
* How to Make better agreements with your patients and staff
* Case Studies
About Our Guest: Mike Massotto is an expert in helping dentists build even better practices. Mike is:
* Host of The Dental Road Warrior
* Founder and CEO of Staff Driven Dental
* Nationally Recognized by ABC, FOX, CNN News, Dental Town, and Dentistry Today
* Author of the book: "The 25 Surefire Ways to Destroy Your Dental Practice"
* He also created the first-ever "Dental Reality Show" a short film based on the real-life story of one of his top clients in 2005 which received numerous accolades and a top video production award.
Mike can be reached at www.staffdriven.com, www.dentalcoachingondemand.com, or connect with Mike on LinkedIn at linkedin.com/in/mike-massotto-41a0018