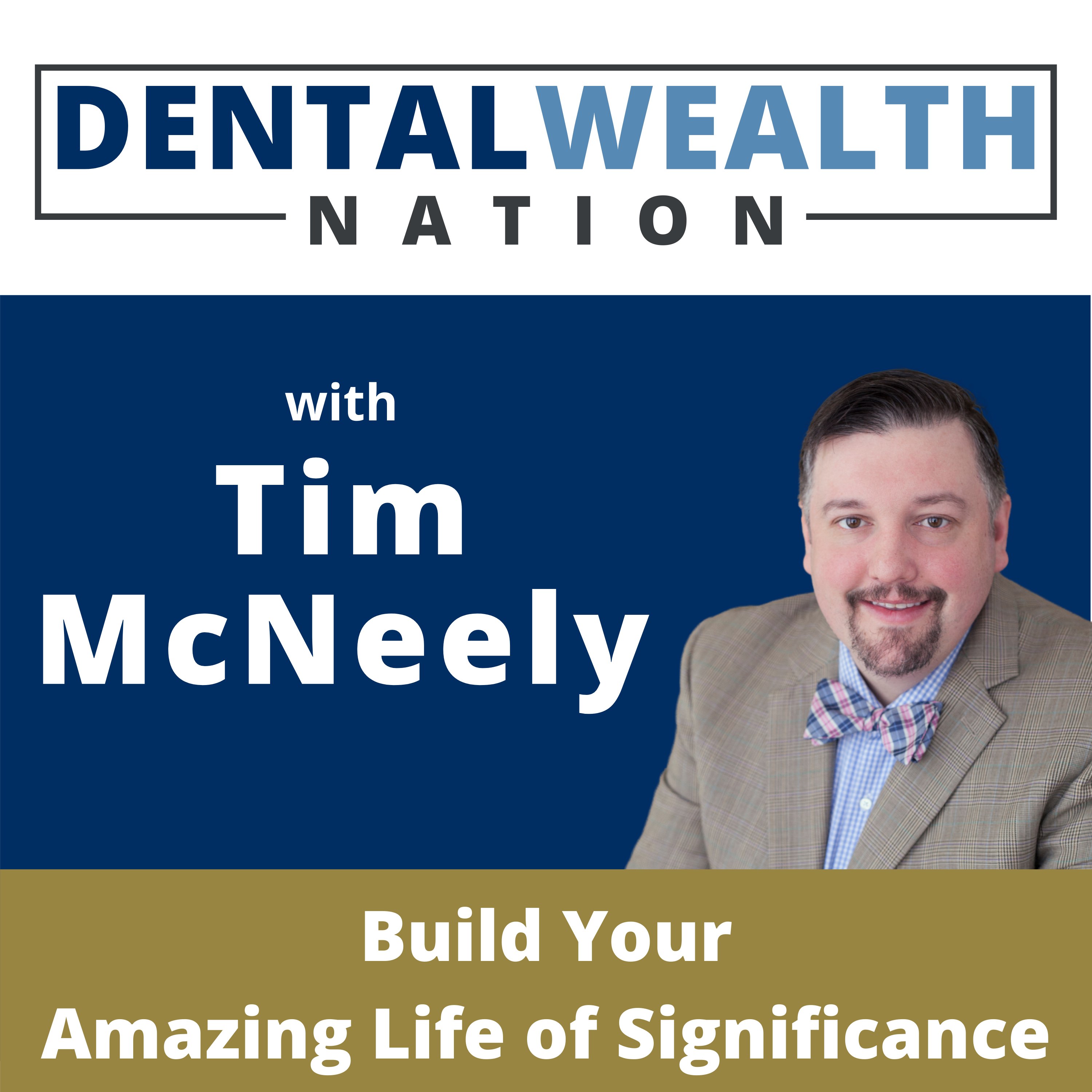 The Dental Wealth Nation Show is a dynamic and engaging show hosted by Tim McNeely, a best-selling author and elite wealth manager who specializes in helping entrepreneurial dentists decrease taxes, increase impact, and thrive in their practices. With his extensive knowledge and expertise, Tim McNeely is renowned for assisting dentists in building true wealth faster and with less effort than they ever thought possible.
Episodes
Wednesday Oct 05, 2022
Welcome to The Dental Wealth Nation Show with Tim McNeely! In this episode, Tim is joined by Jason Schneller, the regional director of project loans at Provide, to unpack the intricacies of dental practice startup lending. 
This insightful discussion delves into the essential steps and resources required for dentists looking to acquire a practice. Jason emphasizes the need for meticulous research, understanding the available options, and the importance of seeking guidance from mentors and professionals, such as lenders, realtors, and consultants. 
Delving into the lending process, Jason elucidates how Provide uses a prequalification process involving soft credit inquiries and essential questions to gather information about a doctor's credit score, personal debts, liquidity, licensing, and production.
The episode spotlights the efficiency of Provide's streamlined online lending process, which delivers a loan approval typically within 7 business days for a startup. Jason further discusses how the lender collaborates closely with realtors to define a budget and find an appropriate space for the dental office, emphasizing the significance of speed in securing loan approvals to enable the timely commencement of practice operations.
Throughout the conversation, Jason addresses common roadblocks faced by dentists seeking ownership, dispelling misconceptions regarding loan requirements and collateral. He highlights the specialized lending options available in the dental industry, underscoring how specialized lenders cater specifically to healthcare professionals and can lend 100% of the construction and equipment costs without requiring personal collateral beyond the practice itself.
The episode also explores the changing landscape of starting a dental practice over the years and the importance of building a knowledgeable team to guide dentists in realizing their practice vision and brand, even before they have a space.
Listeners are encouraged to consider the statistical success of dental practices and the benefits of ownership, along with the importance of seeking specialized advice to maximize net worth and make a meaningful impact.
Join Tim McNeely and Jason Schneller in this engaging episode as they provide valuable insights into the dental practice startup lending process, ownership benefits, and the significance of teamwork within the dental industry.