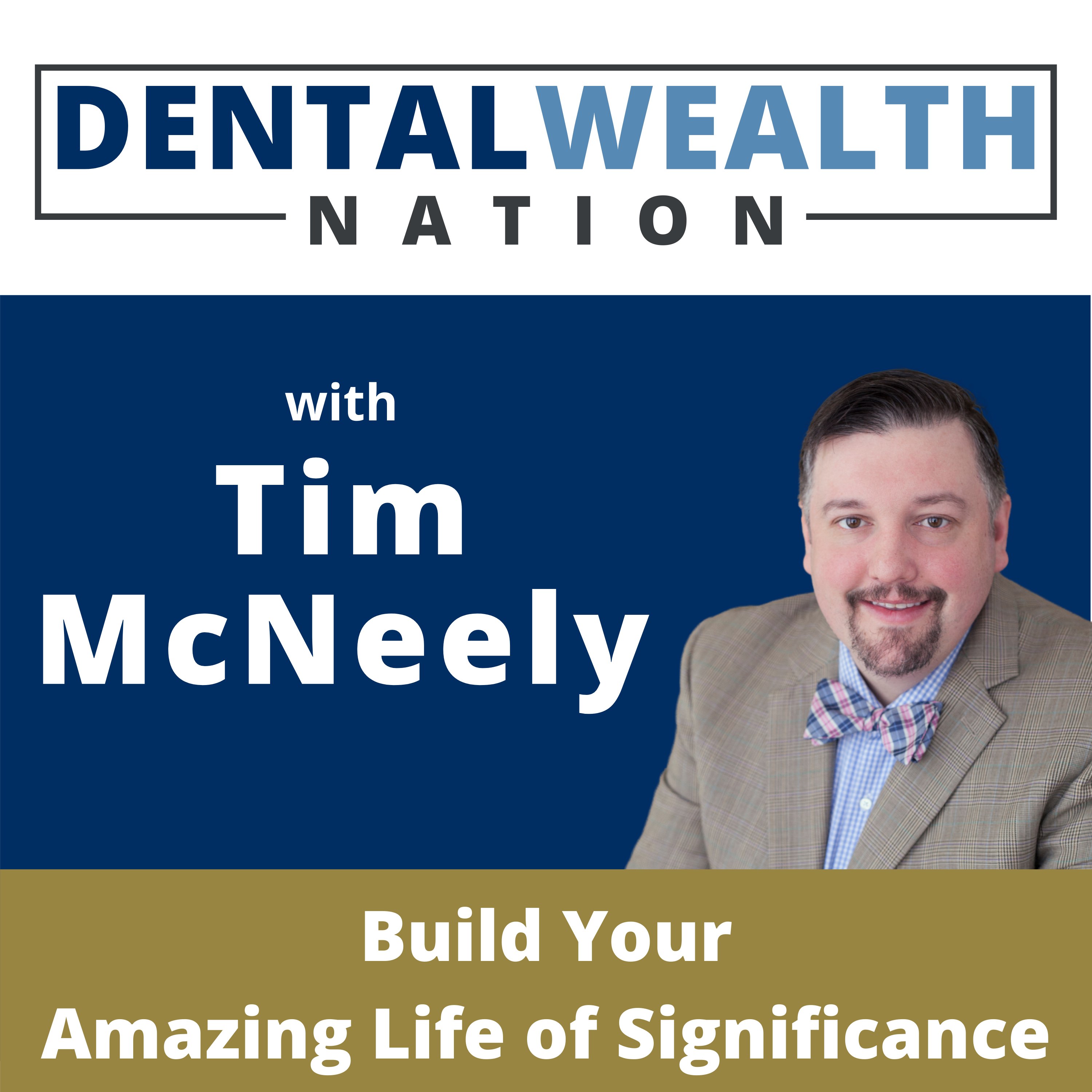 The Dental Wealth Nation Show is a dynamic and engaging show hosted by Tim McNeely, a best-selling author and elite wealth manager who specializes in helping entrepreneurial dentists decrease taxes, increase impact, and thrive in their practices. With his extensive knowledge and expertise, Tim McNeely is renowned for assisting dentists in building true wealth faster and with less effort than they ever thought possible.
Episodes
Tuesday Oct 12, 2021
🎧 Welcome to The Dental Wealth Nation Show, where we dive deep into the world of dental practice acquisitions! 🏢💼💰 In episode 0061, join our hosts Intro Guy and Tim McNeely as they sit down with the knowledgeable and experienced guest, Levi Barlavi, to discuss the topic of "Buying a Dental Practice with Confidence." 💪🦷
Levi Barlavi, a deal attorney with expertise in practice acquisitions, shares valuable insights and practical advice for dentists who are considering purchasing a dental practice. 📚💡💼 He delves into the complexities of transferring leases, dealing with problematic clauses, and navigating uncooperative landlords. 💼🏢
Through real-life case studies, Levi illustrates the importance of effective communication and negotiation skills when it comes to finalizing a dental practice acquisition deal. 💬💼💯 From addressing buyer anxieties to handling legal obstacles and mitigating risks, Levi provides a comprehensive guide to help dentists confidently navigate the purchase process. 📝✅
With a focus on emotional intelligence and understanding the motivations behind buying a practice, Levi emphasizes the significance of clear goals and vision in achieving success as a practice owner. 😌🎯💼 By sharing personal experiences and actionable strategies, he empowers dentists to overcome fear, combat imposter syndrome, and develop the necessary skill set to thrive as entrepreneurs. 🌟🦷💼
Tune in as Levi Barlavi, Tim McNeely, and Intro Guy shed light on crucial aspects of dental practice acquisitions, including conducting due diligence, negotiating terms, and managing post-closing obligations. 📋💰💼 Whether you're a seasoned dentist looking to expand your practice or a recent graduate aiming to embark on your entrepreneurial journey, this episode is a must-listen for anyone aspiring to buy a dental practice with confidence and financial success. 🎧💼🦷
So grab your headphones and get ready to immerse yourself in the world of dental practice acquisitions on The Dental Wealth Nation Show – because your path to owning a thriving dental practice starts here! 🎧💼🏢🦷

Discussion Questions:

1. What are some common lease clauses that can turn a dental practice lease into a liability?
2. How did the author's approach and tone in their email communication with the landlord make a difference in the lease revision process?
3. Which type of buyer, one who takes risks or one who overthinks, do you relate to more when it comes to buying a dental practice?
4. In what ways can a deal attorney help educate and reduce anxiety for buyers when buying a dental practice?
5. How does a lender's approval for a loan when buying a dental practice depend on financial analysis and the practice's cash flow, rather than just the buyer's student loan debt?
6. Why is it important for clients to have a clear reason for pursuing a practice acquisition when buying a dental practice?
7. How can writing down fears, obstacles, and worst-case outcomes help combat fear and anxiety when entering into a new endeavor, such as buying a dental practice?
8. What are some important factors to consider during the due diligence process when buying a dental practice to mitigate risks associated with employees, billing, and non-compliance?
9. How can emotions, particularly fear, play a significant role in deals falling apart when buying a dental practice?
10. What are some strategies that attorneys can employ to address and alleviate their clients' fears during the negotiation process when buying a dental practice?