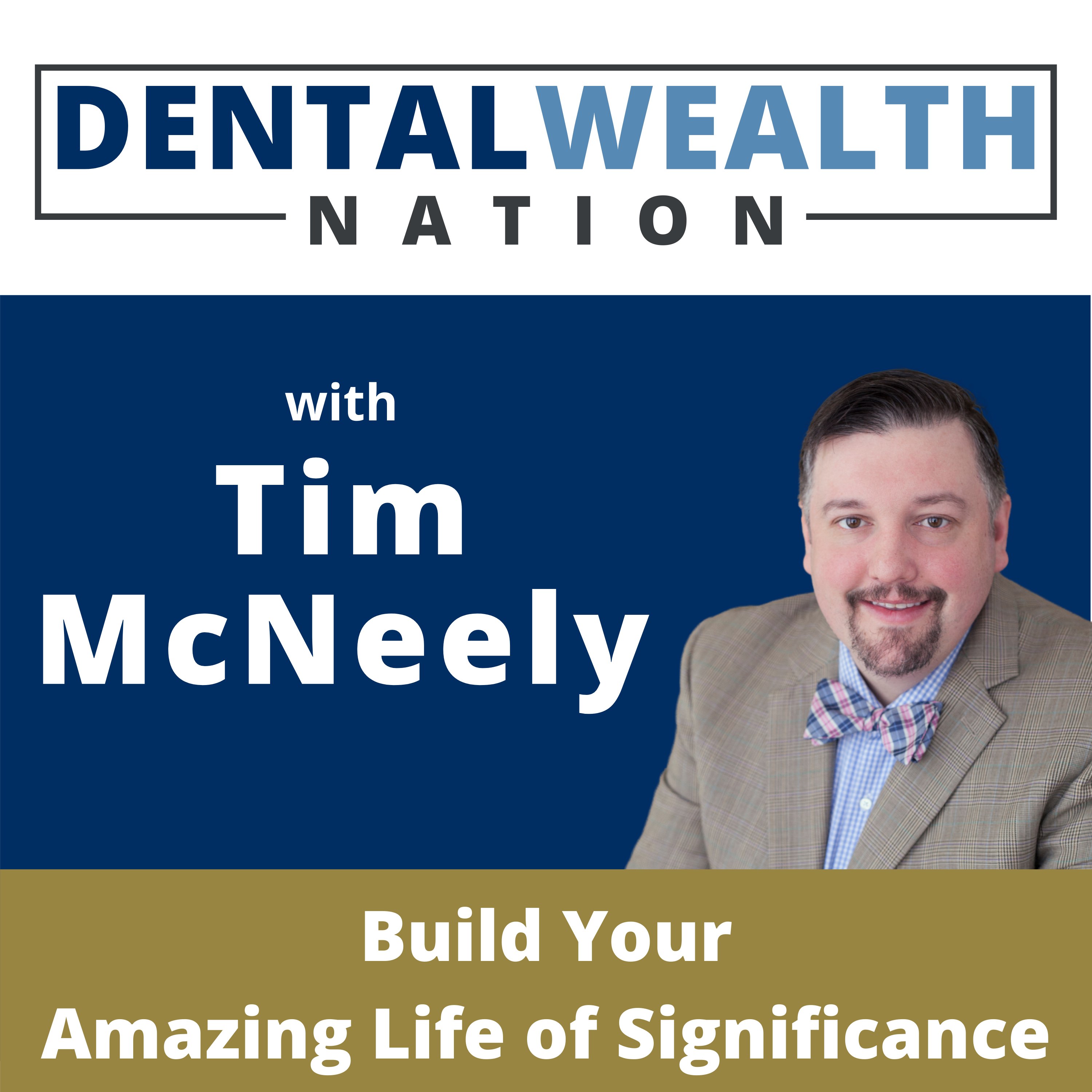 The Dental Wealth Nation Show is a dynamic and engaging show hosted by Tim McNeely, a best-selling author and elite wealth manager who specializes in helping entrepreneurial dentists decrease taxes, increase impact, and thrive in their practices. With his extensive knowledge and expertise, Tim McNeely is renowned for assisting dentists in building true wealth faster and with less effort than they ever thought possible.
Episodes
Tuesday Aug 01, 2023
🚀🦷 Get ready for a game-changing episode of The Dental Wealth Nation show, featuring the incredible Victoria Peterson! 🌟🌐 Today, we're diving into "Building an Investment-Grade Practice" and shifting your mindset from productivity to long-term value. 💡📈
Join us as Victoria, who uniquely combines a Doctorate in Spiritual Studies with 30 years of dental industry leadership, shares her insights on:
🔸 Predicting Personal Financial Freedom
🔸 Designing a strategy to achieve it (often within 5 years)
🔸 Decreasing stress and loving your practice today
🔸 Building predictable value at the time of sale Don't miss out on this opportunity to infuse your daily operations with the human spirit and make work FUN! 🎉😄
We'll also explore:
🎯 The secret behind the adage "begin with the end in mind" - how do wealthy dentists really do this?
🎯 How is IGP Business Consulting different than traditional practice management consulting?
🎯 In Victoria's opinion, what competitive edge should doctors be focusing on?
After the interview, head to www.productivedentist.com for even more wisdom and practical tools!
👉 Tune in NOW and transform your dental practice into an investment-grade powerhouse with Victoria Peterson! 🦷💥 #DentalWealthNation #InvestmentGradePractice #VictoriaPeterson #ProductiveDentist #FinancialFreedom