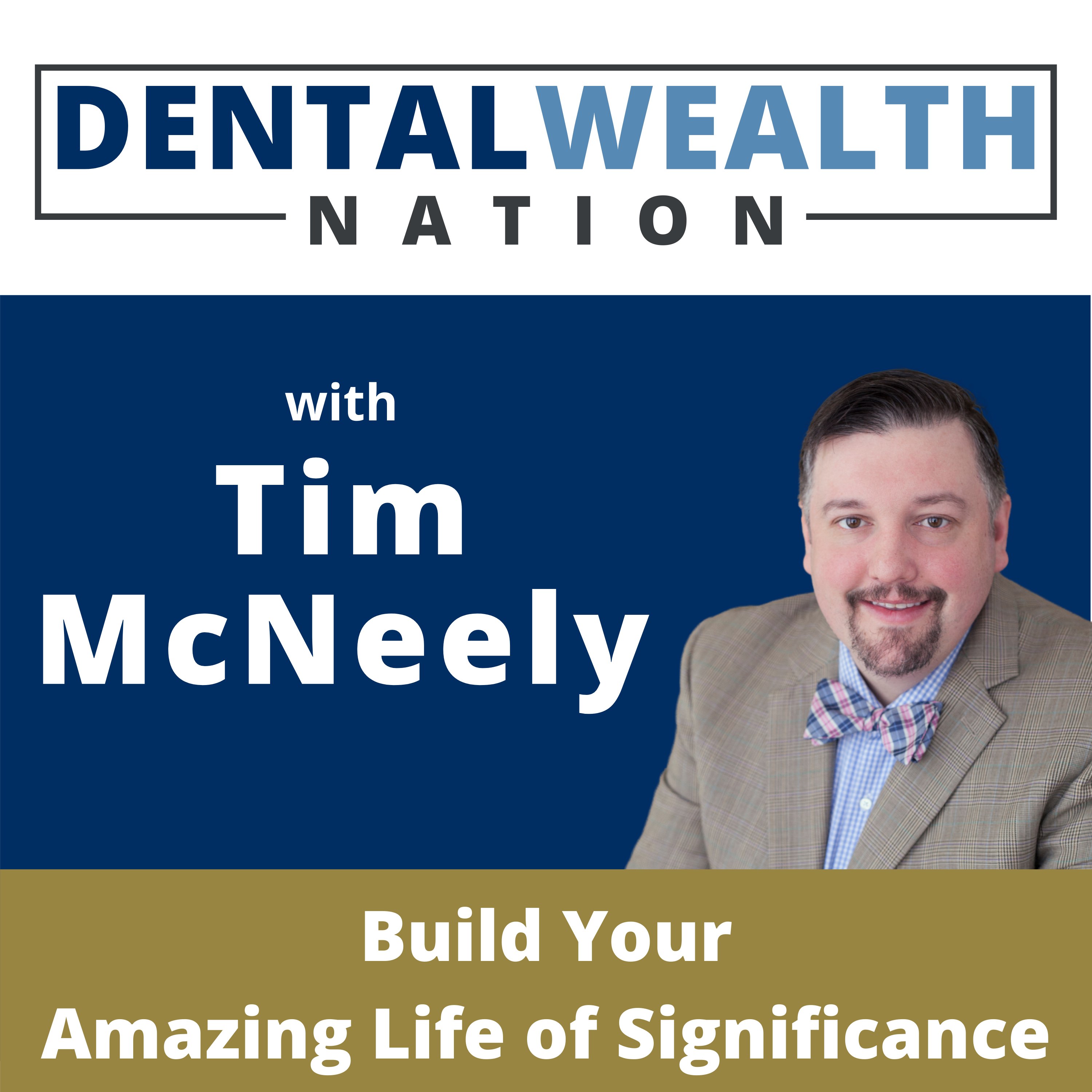 The Dental Wealth Nation Show is a dynamic and engaging show hosted by Tim McNeely, a best-selling author and elite wealth manager who specializes in helping entrepreneurial dentists decrease taxes, increase impact, and thrive in their practices. With his extensive knowledge and expertise, Tim McNeely is renowned for assisting dentists in building true wealth faster and with less effort than they ever thought possible.
Episodes
Wednesday Aug 02, 2023
🎙️ Welcome to another insightful episode of The Dental Wealth Nation Show, where we explore the intriguing realm of Dental Mergers and Acquisitions (M&A). In this episode, we're joined by Kevin Cumbus, President of Tusk Partners, a veteran dental broker with over a decade of experience navigating the dental industry.
Kevin imparts his wisdom on the progression of dental practice values, the catalysts propelling these increasing values, and the significance of discerning the optimal time to sell your dental enterprise. He also offers indispensable advice on selecting the right partner, structuring the deal for maximum gain, and how to sidestep being exploited by Dental Service Organizations (DSOs).
With the presence of over 150 PE-backed DSOs in the nation and counting, Kevin's insights are vital for anyone contemplating selling their practice or strategizing for retirement. Don't miss this chance to learn from an industry authority and potentially attain financial independence through the sale of your practice.
For further information, visit Tusk Partners at www.TUSK-partners.com or contact them at (704) 302-1043. Join us for this enlightening conversation, and stay tuned for more episodes of The Dental Wealth Nation Show! 🦷💰🎧