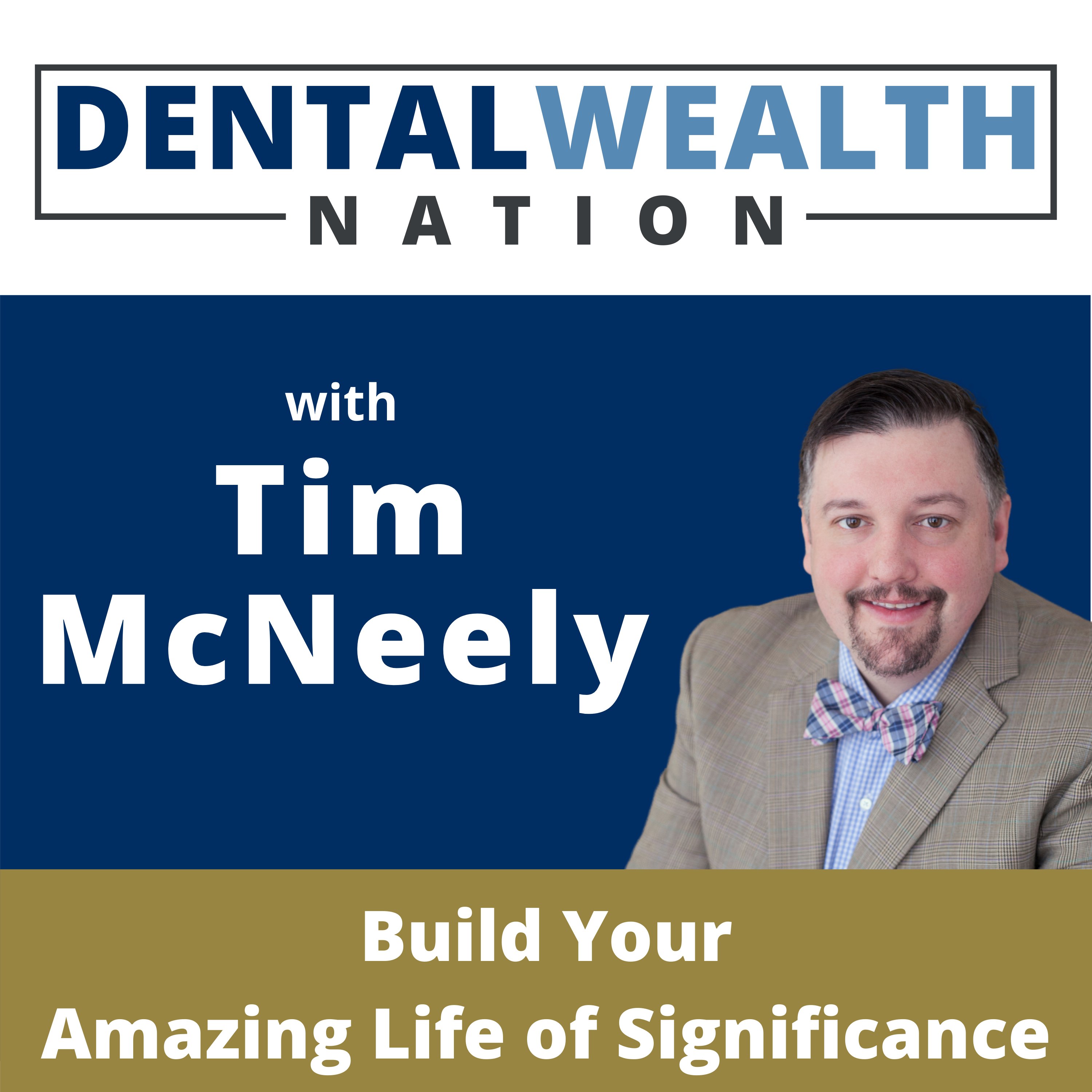 The Dental Wealth Nation Show is a dynamic and engaging show hosted by Tim McNeely, a best-selling author and elite wealth manager who specializes in helping entrepreneurial dentists decrease taxes, increase impact, and thrive in their practices. With his extensive knowledge and expertise, Tim McNeely is renowned for assisting dentists in building true wealth faster and with less effort than they ever thought possible.
Episodes
Friday Aug 11, 2023
🎙👥 Welcome to "The Dental Wealth Nation Show" - the ultimate show dedicated to helping dental professionals build their brand and create wealth in the industry! In this episode, we dive into the fascinating world of personal branding with our special guest, Sara Ruberg, a renowned expert in the field. 🦷💰
Get ready to discover the secrets to building an authentic personal brand that resonates with your target audience. 🌟👨‍⚕️ Whether you're a dentist, dental marketer, or part of a dental service organization (DSO), this episode is packed with valuable insights and actionable strategies to stand out in the crowded dental industry and attract your ideal clients and customers.
🌟 Learn how Sara's journey from aspiring actress to dental marketing expert led her to fall in love with the dental industry and become a personal branding guru. Discover how she helps dental professionals leverage social media and free networking to deploy their personal brand. 💪💻
🌟 Hear about the power of showcasing your personal brand through your actions, values, and passions. Discover how to identify your personal brand by asking the right questions and seeking insights from close friends and family. 🗣🤔
🌟 Explore the importance of corporate branding in the DSO industry and how aligning your personal brand with your organization's values can benefit both you and the company. 🏢💼
🌟 For introverts, fear not! Sara empathizes with the struggle of self-promotion and provides guidance on how to build your personal brand in a way that feels comfortable and authentic. 😌🔐
Join us on "The Dental Wealth Nation Show" as we uncover the secrets to building a powerful personal brand in the dental industry. Get ready to grow your network, attract new opportunities, and achieve dental wealth. 🦷💰✨