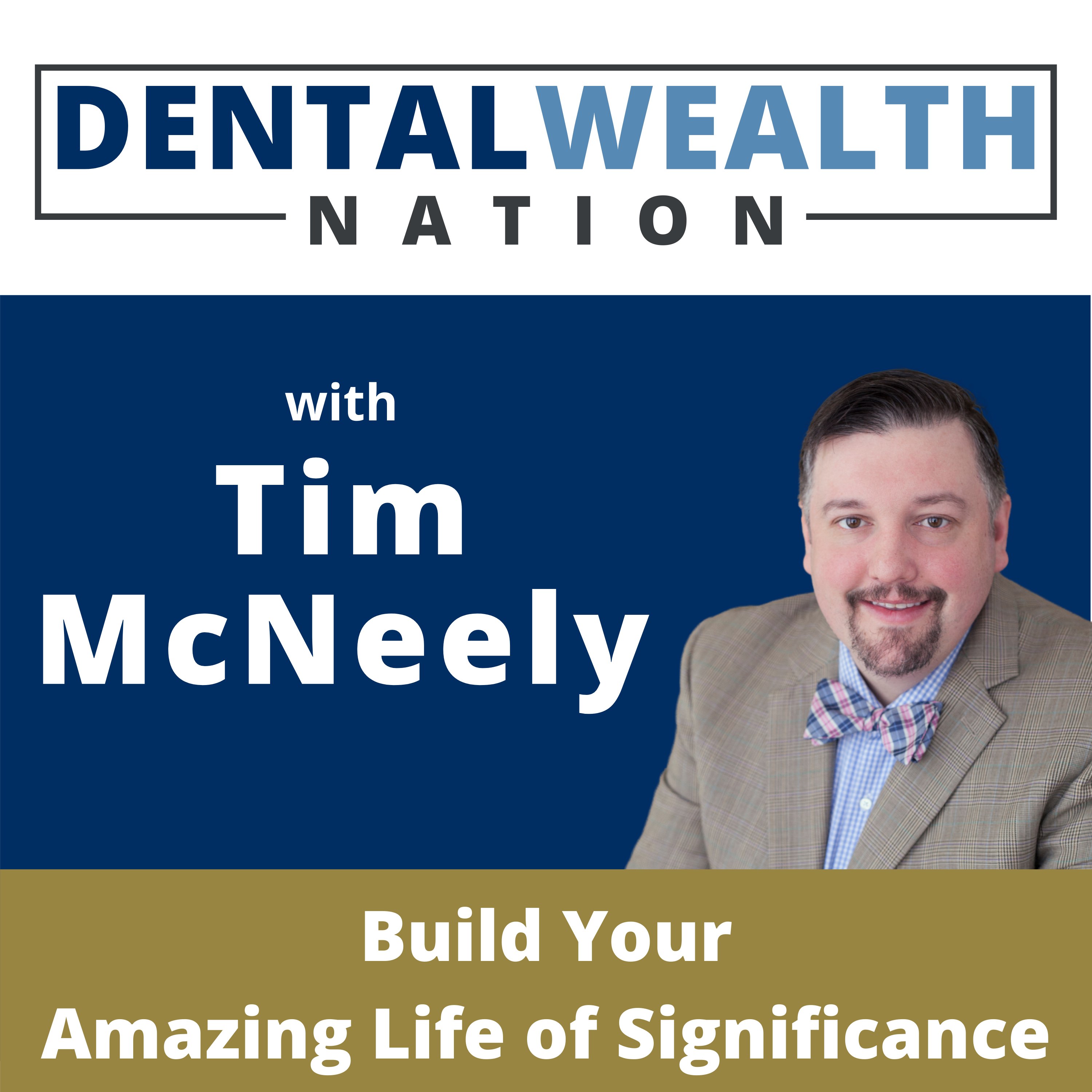 The Dental Wealth Nation Show is a dynamic and engaging show hosted by Tim McNeely, a best-selling author and elite wealth manager who specializes in helping entrepreneurial dentists decrease taxes, increase impact, and thrive in their practices. With his extensive knowledge and expertise, Tim McNeely is renowned for assisting dentists in building true wealth faster and with less effort than they ever thought possible.
Episodes
Thursday Sep 15, 2022
🎙️🦷 Discover the secrets to building wealth and success in the dental industry with Dental Wealth Nation Show! 💰💼 Hosted by Tim McNealy, this podcast is your ultimate guide to creating a lucrative and fulfilling life as a dentist. 💡✨ In episode 0084, "Family Business Succession - An Overview for Owners and Heirs," we dive into the critical topic of business succession planning for family-owned dental practices. 🤝👪✅
🏛️📝 Lack of a solid succession plan can lead to family conflicts and jeopardize the legacy of your practice. Discover why successful family businesses prioritize and take succession planning seriously, and learn valuable insights to smoothly pass on your business to the next generation. 🌟
📈 With the transfer of family-owned businesses expected to increase in the coming years, it's essential to know the key questions to consider when deciding to continue the business as a family enterprise or sell it. 💡🔑
👥🗣️ Join the conversation as we uncover the little-known advice and strategies used by successful individuals and families, aimed at maximizing net worth, taking care of loved ones, and making a positive impact on the world. 💪❤️
🎯👨‍⚕️ If you're a dentist looking to build a successful and abundant life, this show is a must-listen! Tune in to Dental Wealth Nation Show and visit dentalwealthnation.com to access exclusive resources to help you achieve your financial and personal goals. 🦷💰💼✨
Thursday Aug 25, 2022
Unlock the secrets to a prosperous retirement with the latest episode of Dental Wealth Nation! As a dental entrepreneur, you're constantly striving for success. But have you given enough thought to your retirement plan? Don't settle for the familiar, challenge yourself to take control of your future and make it better than ever!
Join us as we explore the world of retirement plans and reveal the exciting potential for saving big. You'll learn about:
The compelling reasons for qualified plans
The power of defined contribution plans
The untold benefits of defined benefit plans
This is your chance to level up your retirement game and secure your financial future! So, grab your headphones and listen now! Thrive towards a brighter tomorrow!
Wednesday Aug 17, 2022
The Super Rich can teach you a lot about managing your wealth.
In this episode, Tim McNeely will highlight four success drivers that help some of the most successful individuals and families grow and sustain their sizable net worth.
Thanks so much for being with us this week. Have some feedback you'd like to share? Please leave a note in the comments section below!
If you enjoyed this episode on four success drivers that help some of the most successful individuals and families grow and sustain their sizable net worth., please share it with your friends by using the social media buttons you see at the bottom of the post.
Don't forget to subscribe to the show on iTunes to get automatic episode updates for our "Dental Wealth Nation!"
And, finally, please take a minute to leave us an honest review and rating on iTunes. They really help us out when it comes to the ranking of the show and I make it a point to read every single one of the reviews we get.